The idea of the project is to create a sustainable and innovative event showcasing major international artists representing different tendencies in performance art. In the first edition of the festival we decided to host one artist at the time for between 7 and 10 days. To give time to the artist to come closer to the environment, to better understand it, feel it and work in it. Then we wanted to produce a 7-10 days festival where all artists collectively were invited for a certain period of time. Maybe they will as a group working together better understand the landscape and understand their challenges, how to work with the unique nature and animal life, the stillness and silence conveyed, as well as the societal structure of the small settlements. For the seventh edition of Arctic Action we want to invite ten artists from the North to tell their stories from the North.
Objective
Our objective of Arctic Action is to profile it as an innovative and high quality event of live art on the international contemporary art scene and highlight its natural core themes, the relationship between man and nature and environmental protection.
It is our hope that the art works produced in the exceptional natural environment of Svalbard will stimulate a greater awareness on the fragility of our planet.
Curator
The curator of Arctic Action is Svalbard native, Stein Henningsen, who has an extensive network on the international scene of live art. Having been active internationally producing work in Italy, France, China, USA, Canada, Czeck Republic, Ukraine, Germany, Northern Ireland, Denmark, Finland, Sweden, and of course Norway, Henningsen has an established position on the contemporary live art scene.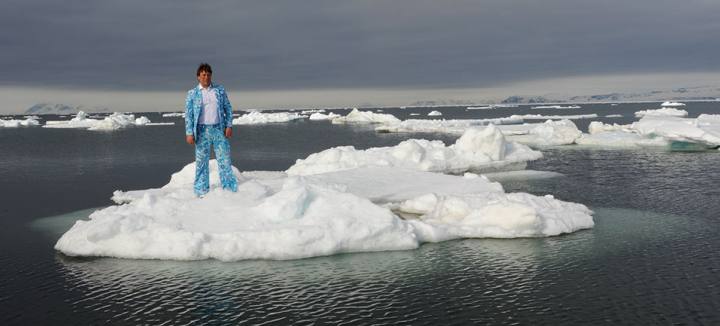 Our Vision
Arctic Action is a different international live event focusing on the artists working within an ecological approach. Moreover, discussing issues on the relationship of sustainable development and its relation to art, as well as art's relation to scientific research on the environment.